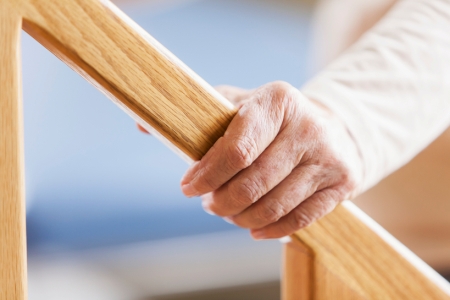 The U.S. Consumer Product Safety Commission's (CPSC) 2013 report, "Consumer Product-Related Injuries to Persons 65 Years of Age and Older," shed light on the aging-in-place risks facing those who remain in their homes as they age. The report, which assessed the products most associated with injuries and fatalities, revealed most incidents involved falls.
The CPSC recently developed a companion report evaluating incidents unrelated to falls. According to the report, nearly 30 percent of product-related fatalities reported to the CPSC were not as a result of a fall. The most fatal non-fall hazards include:
• 'Swimming Activity, Pools, Equipment' (379 incidents)
• 'Clothing, All' (Fire-Related) (293 incidents)
• 'Bathtub and Shower Structures' (253 incidents)
• 'Cigarettes, etc., Lighters, Fuel' (252 incidents)
• 'Home Fires/CO/Gas Vapors with Unknown Product' (244 incidents)
• 'ATVs, Mopeds, Minibikes, etc.' (174 incidents)
• 'Cooking Ranges, Ovens, etc.' (165 incidents)
Non-fall fatalities were reported more by adults age 65 to 69 than those older, the report found. (In contrast, fall-related fatalities peak between the ages of 84 and 89.)
With the life expectancy of the average American rising from 70.8 years in 1970 to close to 80 today, it is important for homeowners aging-in-place to understand the risks associated with products in their homes.
Published with permission from RISMedia.