May 23, 2016 1:37 am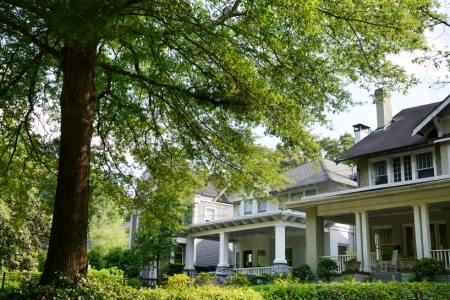 Healthy, mature trees can be a benefit to your home and property. Aside from their beauty, trees offer shade, helping to naturally regulate your home's indoor temperature, and may even absorb harmful gasses.
Caring for the trees on your property, according to the Tree Care Industry Association (TCIA), is best left to a professional. Because many home-related scams involve tree care companies, the Association recommends vetting out potential hires.
Knowledge is key. An arborist is defined by the Association as "a professional who cares for trees and other woody plants by pruning, fertilizing, monitoring for insects and diseases, and consulting on tree-related issues, and occasionally planting, transplanting and removing trees."
"With hundreds and possibly thousands of dollars at stake—not to mention the integrity and appearance of your property and your personal safety—make sure that you take your time in deciding which company you should hire," cautions Peter Gerstenberger, senior advisor for Safety, Standards & Compliance for the TCIA.
Gerstenberger advises first seeking out up-to-date proof of insurance from potential hires. If the company does not have insurance, you may be held responsible for any future claims.
"Disreputable companies are renowned for ripping gutters off, breaking fences and bird baths, and even dropping trees on houses. Then they typically fold up and leave, never to be seen again," Gertsenberger says.
Always,
always
get estimates in writing, as well as a second (or third) opinion and quote. Do not feel pressured by bogus "bargains" or pay-upfront schemes.
During the screening process, request local references. Don't hesitate to assess workmanship, and verify any professional affiliations the company claims to have. This may include the TCIA, Gertsenberger adds.
Bear in mind reputable tree care companies generally follow ANSI Standards. Confirm this information with potential hires before signing a contract. When you settle on a company, be sure the contract includes dates, cost and detailed descriptions of the work to be performed.
If you believe you've been victimized in a tree care scam, report the incident to your state's Attorney General's office, the Better Business Bureau (BBB) or the FBI, says Gertsenberger.
Source: TCIA
Published with permission from RISMedia.